Enat DigitalBiz is an Information Portal, that covers News, Digital Marketing, Cryptocurrency, Business, Technology, and Investment- bringing you all the info going on in Digital World.
We are here to deliver details Information about what's happening in the Digital world, covering major events and reaching a lot of readers in Nigeria and diaspora.
Enat DigitalBiz - Full Digital Marketing Service In Ibadan Nigeria
We specialized in helping brands (individuals and organizations) achieve digital success, do effective and creative online marketing.
Our services span into the facet of the Internet or Digital Marketing, including
Social Media Marketing
Advertise your Business and engage your customers on social media like Facebook, Twitter, Instagram, etc.
Brand Development
Get logo variation which will identify the mark of your brand and all the collection of brand material needed.
Content Marketing
We write in-depth articles, blog posts, landing pages, and guides that earn SEO value and drive traffic to your site.
Responsive Website Design
We help in buying and selling digital currency like bitcoin, Ethereum, etc.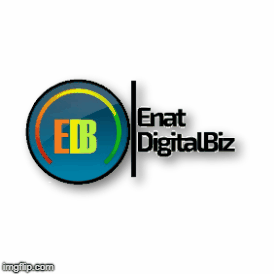 Click Image For Our Proposal
Enat DigitalBiz is privately owned and not affiliated with any other media. Hence,
Enat Digitalbiz does not endorse nor support any product/service.
Readers should do their own due diligence before taking any actions related to the mentioned company or any of its affiliates or services on this portal.
Enat DigitalBiz is not responsible, directly or indirectly, for any damage or loss caused or alleged to be caused by or in connection with the use of or reliance on any content,
goods or services mentioned on this portal.
So you have any news, press released or an event based on digital activities you want us to cover? just mail us
Or
contact us on WhatsApp Chat
You can reach us on these social media channels below...